Illustration Elements
Illustration Éléments
Illustration Sub-competencies
Context
The teacher read "It's OK to Be Different", by Todd Parr, and the children were asked to make personal connections with the story. They talked about the similarities and differences between them and their classmates and then they created self-portraits. As an extension, the teacher also read "We're Different, We're the Same", from Sesame Street, and My Nose, Your Nose, by Melanie Walsh.
Illustration
Student Work Sample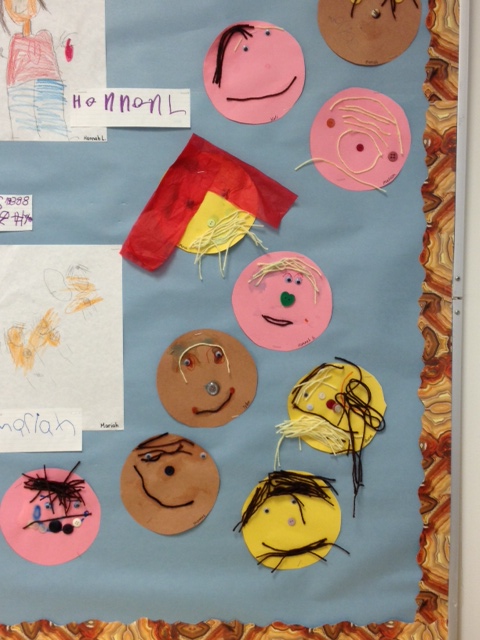 Profiles
PROFILE TWO
I am aware of different aspects of myself. I can identity people, places, and things that are important to me.
With some help, I can identify some of my attributes. I can identify objects or images that represent things that are important to me and explain what I like and dislike. I can describe my family, home, and/or community (people and/or place).